Welcome:) 趁热吃吧

I'm a hybrid visual artist preoccupied with body, tech, (para)text, and spatial magik/rituals. My speculative multi-lingual~multi-lore practice is bookended by an evolving philosophy of slow working~slow living~pleasure.

I make work under a primary alias Derrick Duan.

As a migrant settler, I work and live on what always was and always will be the land of the Boonwurrung and Woiworung people of the Kulin nation. Indigenous sovereignty has never been ceded.
ou must enjoy the process / we cannot be satisfied with the recognition generated by the very system that denies our ability to find each other / you generate your own magic / the act of living intentionally is a creative process in itself / shame is not sustainable / y
Scroll down for a selection of my recent works. Click each to unfold.


Maxim of the day:
1.You are what you eat
2.Time is not linear
3.过犹不及

Feeding, w/ Gemma Sattler & Molly Mckenzie


Performance / Dec 2022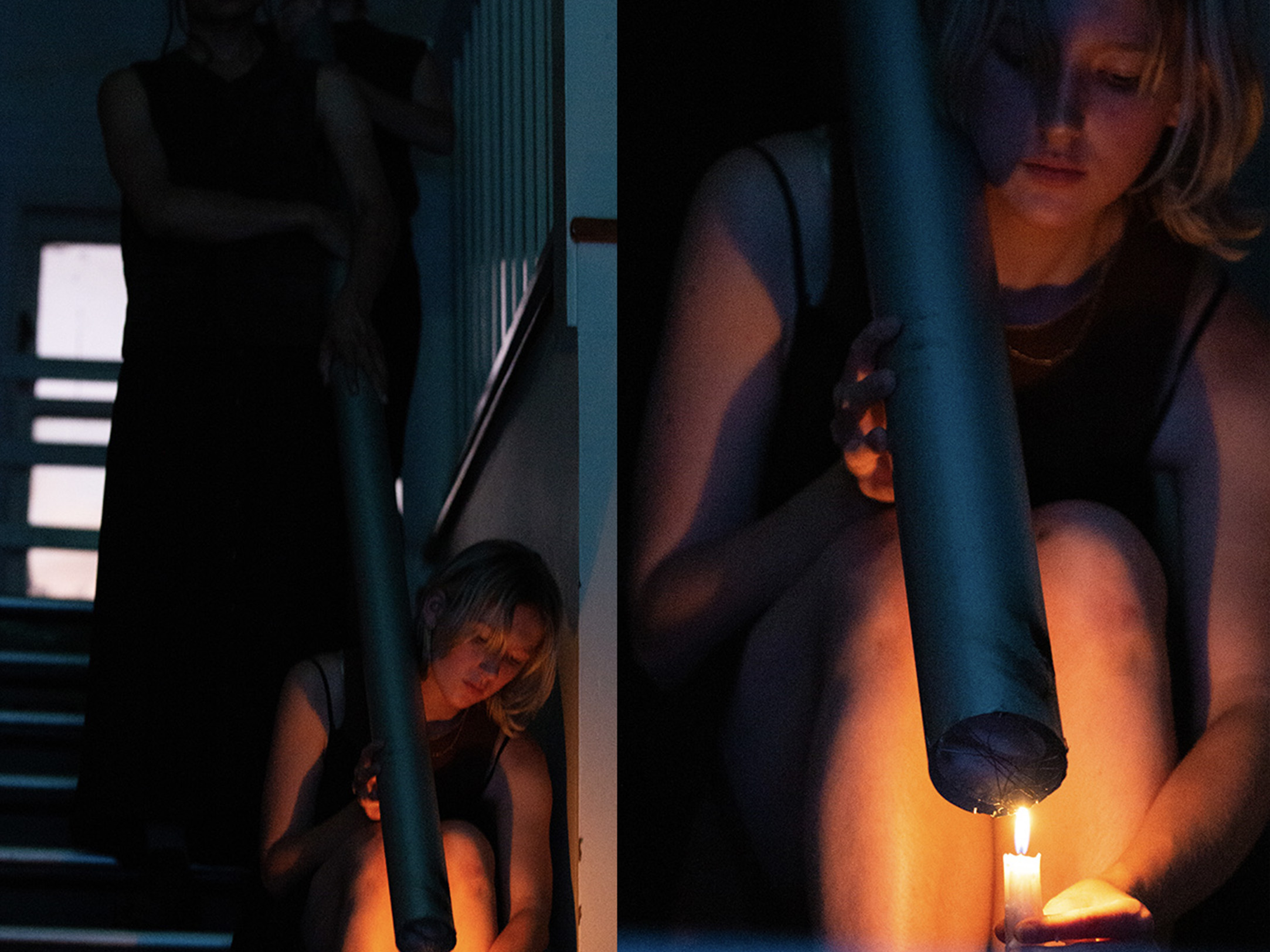 Feeding is an act of listening. Feeding is an act of care. Feeding doesn't always promise an abundance. Instead, it respects the time and space needed for growth.

Feeding is a durational work taking over the staircases at Dancehouse during Take '22. For three hours, we held a space for the free flow of energy, interlocking three bodies as one, manifesting as water, heat, and life. A wavering, self-efficient loop that pushes against the progression of time.

Take '22 @ Dancehouse.
Performance by Gemma Sattler, Molly Mckenzie and D Duan.
Photos by Caitlin Dear.